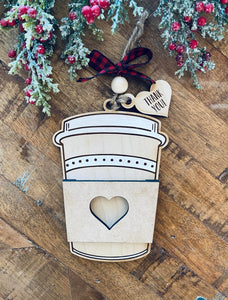 Gift the gift of a gift card this holiday season in this super cute coffee cup ornament. 
Can be made into an ornament or just a simple "wood card" with no holes. 
Either way it could be used as decor for after the giftcard is used. 
This one is year around friendly, but the shape can be changed upon request in the notes section.